How to insert the roller correctly…

Step 1 –
Take down the hood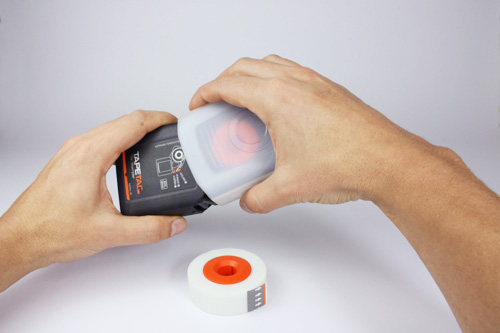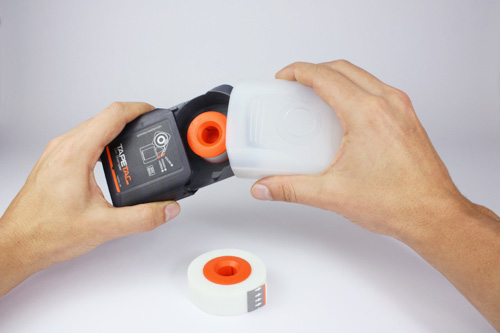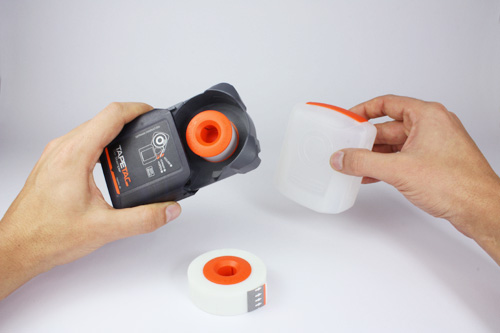 Draw back the hood by swinging movements from lower part of the tapestamp.
Step 2 –
Press out roller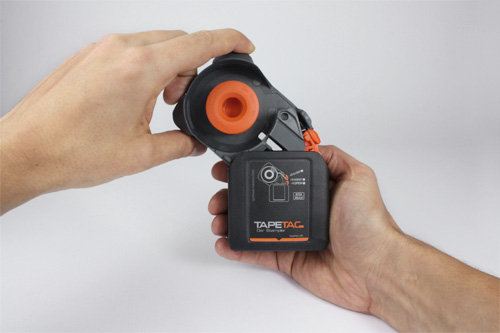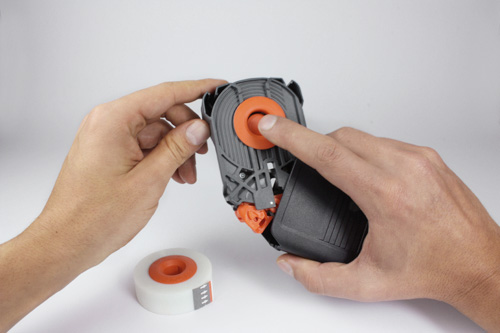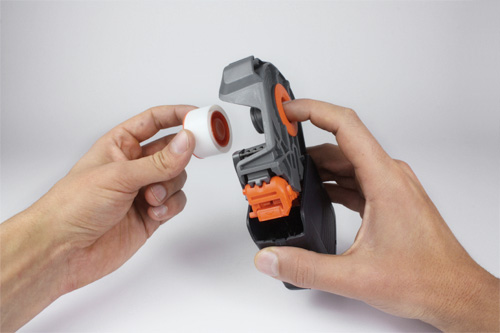 Fold back upper part and squeeze out empty roller from behind through the case.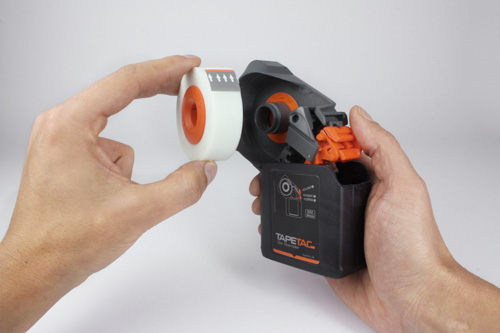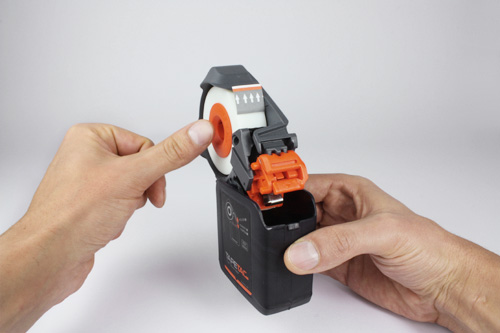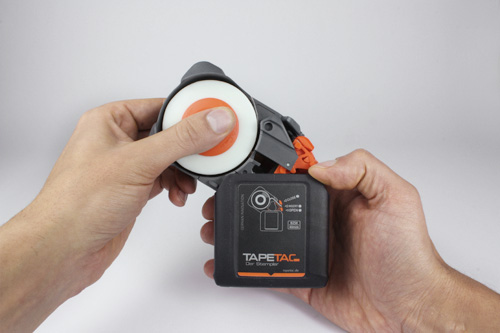 Please insert roller in a way which makes it possible to engage with a " click".
Step 4 –

Insert tape correctly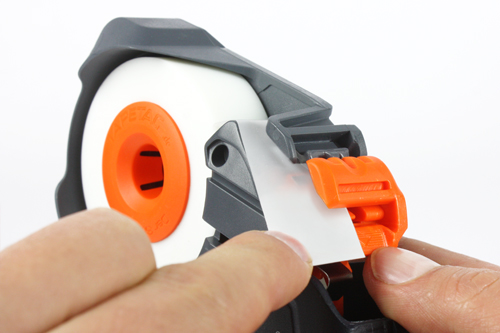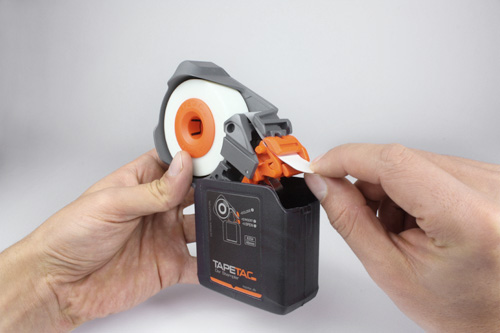 After the tape has been removed partially from roller, please put it under the grey arm through the orange clip.

Step 5 –
How to position the orange clip correctly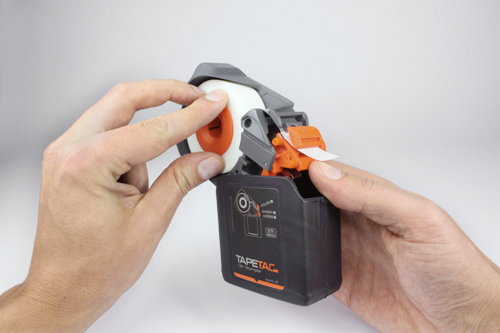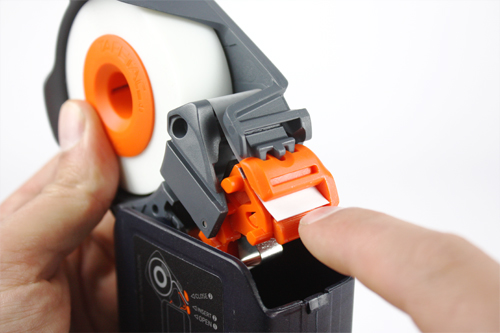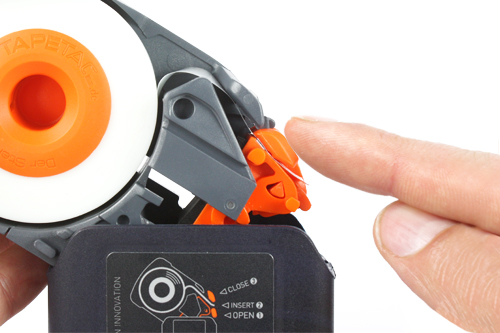 Please reduce the sticking out part of tape by turning back the adhesive roller to about 2mm.

Step 6 –

Close hood again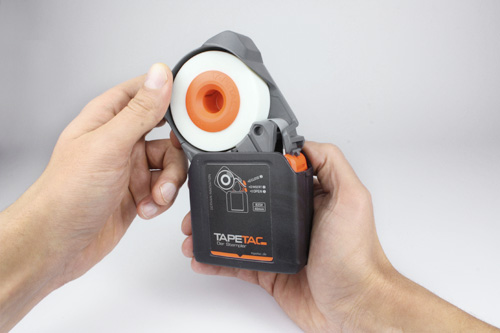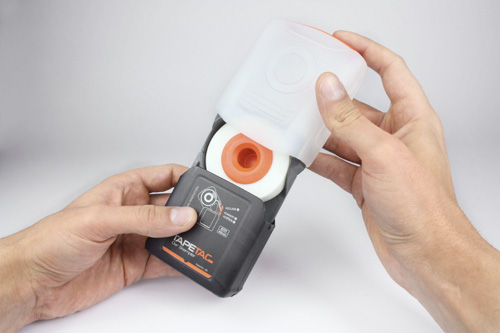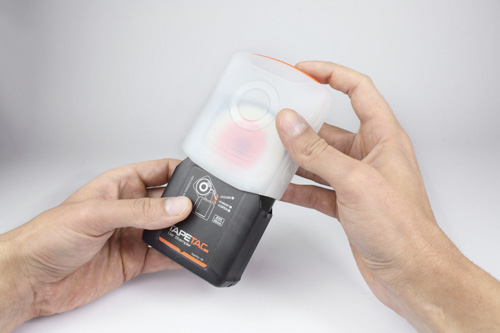 Click shut the upper part with the new roller and close hood again.

Step 7

– The Tapestamp is ready for use again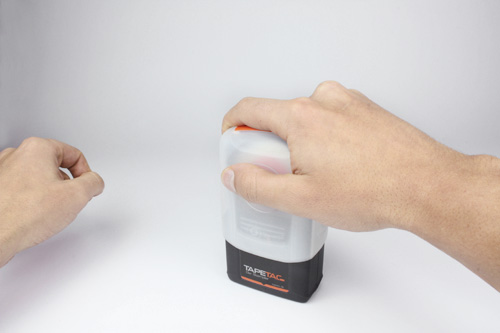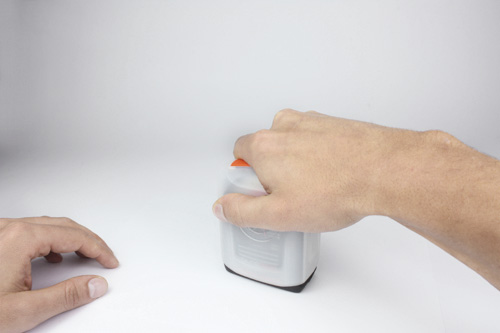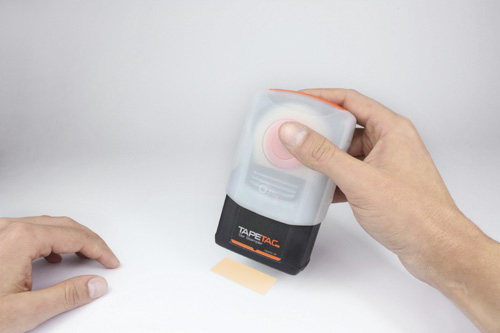 Press down the tapestamp regularly to end.